Ducati EC997 dyno tuning available.
Nemesis ECU Tuning


Tuneboy Tuning
Microtec ECU Tuning


Power Commanders and Rapidbike if available



EC997 Dyne System and the 1198

Up to 3-4 True HP improvements all through the low, mid and upper mid with a perky 2 True HP boost on top. Sweet!
(Of course that depends on how badly your bike was programmed and how much you've changed your intake and exhaust in the first place).
While the peak hp improvement numbers are what people "look at", the biggest difference in EC997 dyno tuning (over simplistic Dynojet dyno tuning) is that with the EC997's low inertia and the realtime HP readout, we can adjust the fueling at part throttle cruise, fuel and ignition to what the engine actually "wants", rather than tuning to a so-called "AFR" that it's "supposed to want".
The result is smoother part throttle, in-town cruise and maybe even better mileage.
With the proven philosophy of "tuning to Best Power and Engine Smoothness" and experience with over 30 different FI tuning programs, we can make just about every bike run better than "AFR" tuning and can definitely make better custom maps than simply dropping in a "pre-mapped" DP ECU.
With Tuneboy Software and Nemesis or Microtec ECU's, you can buy that non-Ducati exhaust system and eliminate the need for the DP ECU.
Also - if you've had your Hypermotard custom tuned somewhere, and it still isn't as smooth or responsive as you think it could be, give us a call or email and we can set up a diagnostic dyno test with the 5 gas EGA. Thanks - Marc
SHFT-PRO-D748/1198-CERAMIC
Hybrid Ceramic Pro Shift Kit
$139.95

Factorini Provente
Hybrid Ceramic Pro Shift Kit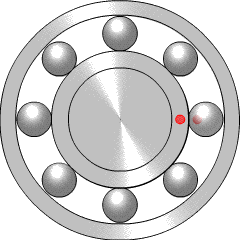 MotorcycleUSA 1198
"While Ducati has improved the transmission on the bike over the years, compared to its rivals, the bike has more throw and a notchier feel, Sorensen remarks...................... but when compared to the others it is not as slick and takes a good deal more effort"
Love the bike? Except for the shifting? Hard to find neutral?
The famous Factorini Provente Shift Kit is now available for the Ducati 1198.
Factorini Provente designed and manufactured a Microbearing Detent Arm and Factorini Provente designed Detent Spring will firm up the shift feel and virtually eliminates missed shifts - both upshifting and downshifting and neutral is easier to find.
Trackday and race bikes

Eliminates the need for that old, annoying "ducati trick" of removing the "really kinda necessary" neutral detent that was done to quicken up the shifting on trackday and race bikes - (did I mention that when I put a bike in neutral on the dyno, that I really prefer it to STAY in neutral and not "wander into 1st gear by itself? :-)
Shifts quicker. Misses fewer shifts.
Perfect to install when working on the clutch.

Remove the clutch assembly, remove the RH engine cover - bolt in the kit.
Includes: Factorini Provente Microbearing Detent Arm and Factorini Provente Detent Spring.
(This kit does not include a clutch cover gasket)
Installation: Less than 2 hours to install with impact wrench and large socket set.
Note:
Quickshifters must be set 5-10ms quicker to compliment the quicker gearchange.

Can I install it myself? Yes - If you can remove the clutch assembly, you can do this.
.........................................
2010 Sept 16 Bob Hunter wrote
Good positive feel to all gears up and down, biggest improvement is selecting neutral, far better than stock.
I can highly recommend the upgrade.
Install pics, zip file for Jeremiah Knupp
FITS:
| | |
| --- | --- |
| Ducati Diavel Carbon | 2011 |
| Ducati Diavel DIAVEL CARBON | 2011 |
| Ducati Hypermotard 1100 EVO | 2010, 2011 |
| Ducati Hypermotard 1100 EVOSP | 2010, 2011 |
| Ducati Hypermotard 1100 S | 2008, 2009 |
| Ducati Hypermotard 1100 Standard | 2008, 2009 |
| Ducati Hypermotard 796 | 2010, 2011 |
| Ducati MH900E | 2001, 2002 |
| Ducati Monster 1000 | 2004, 2005 |
| Ducati Monster 1000 S | 2003 |
| Ducati Monster 1100 EVO | 2011 |
| Ducati Monster 1100 S | 2009, 2010 |
| Ducati Monster 1100 Standard | 2009 |
| Ducati Monster 620 | 2004 |
| Ducati Monster 620 DARK | 2006 |
| Ducati Monster 620 DARK2DIS | 2005 |
| Ducati Monster 620 IE | 2002 |
| Ducati Monster 620 S | 2003 |
| Ducati Monster 620 SIE | 2002 |
| Ducati Monster 620 Standard | 2003, 2005, 2006 |
| Ducati Monster 695 | 2007, 2008 |
| Ducati Monster 696 | 2009, 2010, 2011 |
| Ducati Monster 750 | 2001 |
| Ducati Monster 750 IE | 2002 |
| Ducati Monster 796 | 2011 |
| Ducati Monster 800 | 2004 |
| Ducati Monster 800 S | 2003 |
| Ducati Monster 900 I.E | 2001 |
| Ducati Monster 900 IE | 2002 |
| Ducati Monster S2R 1000 | 2006, 2007, 2008 |
| Ducati Monster S2R 800 | 2007 |
| Ducati Monster S2R DARK | 2005, 2006 |
| Ducati Monster S2R Standard | 2005, 2006 |
| Ducati Monster S4 | 2001, 2002 |
| Ducati Monster S4R | 2003, 2004, 2005, 2006 |
| Ducati Monster S4R TESTASTRETTA | 2007, 2008 |
| Ducati Monster S4RS | 2006 |
| Ducati Monster S4RS TESTASTRETTA | 2007, 2008 |
| Ducati Multistrada 1000 DS | 2003, 2004, 2005, 2006 |
| Ducati Multistrada 1000 SDS | 2005, 2006 |
| Ducati Multistrada 1100 S | 2007, 2008 |
| Ducati Multistrada 1100 Standard | 2007, 2008 |
| Ducati Multistrada 1200 SSPORT | 2010 |
| Ducati Multistrada 1200 Standard | 2010 |
| Ducati Multistrada 1200 STOURING | 2010 |
| Ducati Multistrada 620 DARK | 2006 |
| Ducati Multistrada 620 Standard | 2006 |
| Ducati SportClassic 1000 BIPOSTO | 2007, 2008 |
| Ducati SportClassic 1000 GT | 2007, 2008, 2009, 2010 |
| Ducati SportClassic 1000 GTTOURING | 2009 |
| Ducati SportClassic 1000 LE-PAULSMART | 2006 |
| Ducati SportClassic 1000 S | 2007, 2008, 2009 |
| Ducati SportClassic 1000 Standard | 2006 |
| Ducati SportTouring ST2 | 2001, 2003 |
| Ducati SportTouring ST3 | 2005, 2006, 2007 |
| Ducati SportTouring ST3S ABS | 2006, 2007 |
| Ducati SportTouring ST4 | 2001, 2002, 2003 |
| Ducati SportTouring ST4S | 2002 |
| Ducati SportTouring ST4S ABS | 2003, 2004, 2005 |
| Ducati SportTouring ST4S Standard | 2003, 2005 |
| Ducati StreetFighter | 2010, 2011 |
| Ducati StreetFighter S | 2010, 2011 |
| Ducati SuperBike 1098 R | 2008, 2009 |
| Ducati SuperBike 1098 RBAYLISS | 2009 |
| Ducati SuperBike 1098 S | 2007, 2008 |
| Ducati SuperBike 1098 Standard | 2007, 2008 |
| Ducati SuperBike 1098 STRICOLORE | 2007 |
| Ducati SuperBike 1198 RCORSE | 2010 |
| Ducati SuperBike 1198 S | 2009, 2010 |
| Ducati SuperBike 1198 SCORSE | 2010 |
| Ducati SuperBike 1198 Standard | 2009, 2010 |
| Ducati SuperBike 748 R | 2002 |
| Ducati SuperBike 748 S | 2002 |
| Ducati SuperBike 748 Standard | 2002 |
| Ducati SuperBike 749 | 2003 |
| Ducati SuperBike 749 DARK | 2005, 2006 |
| Ducati SuperBike 749 R | 2004, 2005, 2006 |
| Ducati SuperBike 749 S | 2004, 2005, 2006 |
| Ducati SuperBike 749 Standard | 2004, 2006 |
| Ducati SuperBike 848 | 2008, 2009, 2010 |
| Ducati SuperBike 848 EVO | 2011 |
| Ducati SuperBike 996 S | 2001 |
| Ducati SuperBike 996 Standard | 2001 |
| Ducati SuperBike 998 | 2003 |
| Ducati SuperBike 998 SBAYLISS | 2002 |
| Ducati SuperBike 998 SBOSTROM | 2002 |
| Ducati SuperBike 998 Standard | 2002 |
| Ducati SuperBike 999 R | 2003, 2004, 2005, 2006 |
| Ducati SuperBike 999 RXEROX | 2006 |
| Ducati SuperBike 999 S | 2003, 2004, 2005, 2006 |
| Ducati SuperBike 999 Standard | 2003, 2004, 2005, 2006 |
| Ducati SuperSport 1000 | 2004 |
| Ducati SuperSport 1000 DS | 2005, 2006 |
| Ducati SuperSport 1000 SS | 2003 |
| Ducati SuperSport 620 S | 2003 |
| Ducati SuperSport 750 Sport | 2001, 2002 |
| Ducati SuperSport 750 Standard | 2002 |
| Ducati SuperSport 800 | 2004 |
| Ducati SuperSport 800 S | 2003 |
| Ducati SuperSport 800 SS | 2003 |
| Ducati SuperSport 900 | 2001 |
| Ducati SuperSport 900 Sport | 2002 |
| Ducati SuperSport 900 Standard | 2002 |