EVO Detent Star Kit - Improved 2007!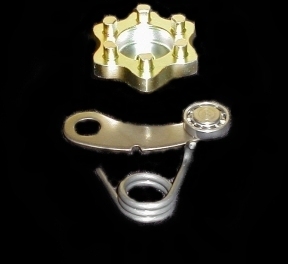 SHFT-SUZ-36-KT $199.95
(complete STAR, Arm, spring, gasket kit)
It's everything that I ever wanted to do to a shift mechanism -
Slightly stronger detent spring - a new MicroBearing detent arm and the final piece... A completely redesigned, empirically refined, multi angled, variable radii, repeaked and valleyed:

NEW IMPROVED Gen 2 SV Shift STAR
Much better neutral finding and shift precision.

EVO Shift STAR Kit
This part will totally change the feel of the bike as a whole. The shifting effort is about the same - but the speed at which the gears actually engage is dramatically improved - Quicker, easier, shifting - A "twitch" on the lever and the throttle and you are in the next gear!
Perfect for track use and road riding for effortless downshifts into a corner and just a "tap" to upshift without any more than a "twitch" off the throttle - That's not even mentioning that missed shifts virtually disappear!
In town? Low rpm cruise in second - shift to third? So quick and smooth that it will surprise and amaze - NO more clunky, lazy shifting in town - As I said - it's totally different and improved -
Proven concept - Virtually all the Factory Pro Support riders in the AMA and WERA multi- Champions Vesrah Racing tested and proved the EVO-7 Stars in 2003.
Stock shift performance that everybody used to take as a "given" will be regarded as "slow and lazy" after riding a bike with this kit -
Kit includes a new detent arm with a low friction microbearing roller, a performance shift spring and the NEW Factory Pro EVO Detent Star.
Make shifting MUCH quicker and virtually eliminate missed shifts.
Marc
...............................................
STAR Upgrade from older SHFT-PRO-S36 Pro Shift Kits
$139.95 (STAR only)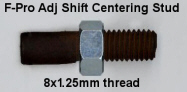 Adjustable Center Shift Stud, 8mm, SV650 $24.95

(and possibly others that use 8x125mm threaded "fixed" stud)
November 2006
I got the new star and stud. Put it in and adjusted it all up. Now everything works great, great feel just like I would expect. I might just have to get one for my new SV1000 superbike race project!

Cheers
-Michael Schmidt

If the shift shaft fingers aren't centered on the shift shaft, Factory Pro has the fix.
(see bottom of page for tech)
It's a special adjustable offset "centering" stud, adjustable by almost 1mm. For visual example, the difference in the below example was only .31mm/.024"!
More mature (lol!) experienced mechanics will recall when almost all transmissions were equipped with a part like this. That allowed the engine builder to set the shift shaft to exactly in the center for the best possible shift performance. That part, along with shimming and clearancing gear spacing, is what "blueprinting" a transmission is all about.
Install the stud with enough threads exposed for the locknut.
Turn stud till shift shaft "fingers" are centered on detent STAR pins.
Tighten down the locknut.
Recheck indexing.
CHECK!!! For things that may interfere with the taller stud!!
This fits all the SV650's, (and probably the 1000's) at least up to 06 and you may find other applications that it could be used in.
Sigh..... In the "old days", a good mechanic would center everything, grind special shims, clearance and reshim gears on the shafts, move gears closer to get quicker gear engagement and reprofile and polish shift star pins and ramps for the slickest working trans.......
Luckily, it's not 100% mandatory to do all that anymore, but - when it's all done - you'll get the slickest shifting transmission, ever.
I still do all that as a project, though - I kind alike doing it in the evenings and weekends.
Marc
Requires pulling the clutch assembly to install (no case splitting required), so it's perfect to install when installing a Shift STAR.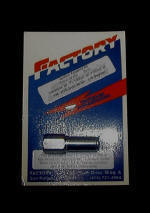 Ignition Advance Kit
RTR-SUZ-36-04 $89.95

Ignition Advance Kit

Use this kit to advance the ignition timing 4 degrees for more power at part throttle and at full throttle.
Install the key with offset to the LEFT to advance the timing!
For easiest, quickest install - we suggest that you have access to an air or electric impact impact wrench - That makes it simple to remove the rotor bolt with an air impact wrench --
Kit includes special 4mm offset woodruff key AND Factory Pro's own heat treated, tool steel, plated rotor puller.
Ignition Advance KEY, Installation SV650, SV1000 DL650 DL1000 Hayabusa installation and pictures
---
November, 2006

Hi-
I notice you have an advancer for the '03-'06 SV650. Will it fit the Suzuki DL650 VStrom? From what I understand the engine is very similar. I put one of your advancers on an '01 SV650 and loved the results. If the advancer works on the VStrom, can I expect similar results?
Thanks, Kurt Larson

Yes - it will fit the DL650, also - Marc
This chart shows the results that we got on my favorite C-130 pilot, Bill Winkershan's SV650 after adding adding the Factory Pro RTR-SUZ-36-04 Ignition Advance Kit.

We did some minor trimming of the fuel with the TEKA SFI, but most of the improvement was just the advancer kit.

You can look at the lower red and blue lines that indicate CO% and that it's virtually the same.

CO% is the advanced mixture method, far above "AFR" tuning.

The testing was done using 91 octane pump premium fuel (2007 version) - so Pro V and MR9 should work similarly.

The Ignition Advance kit CAN be installed backwards, if desired, to retard the ignition timing 4 degrees.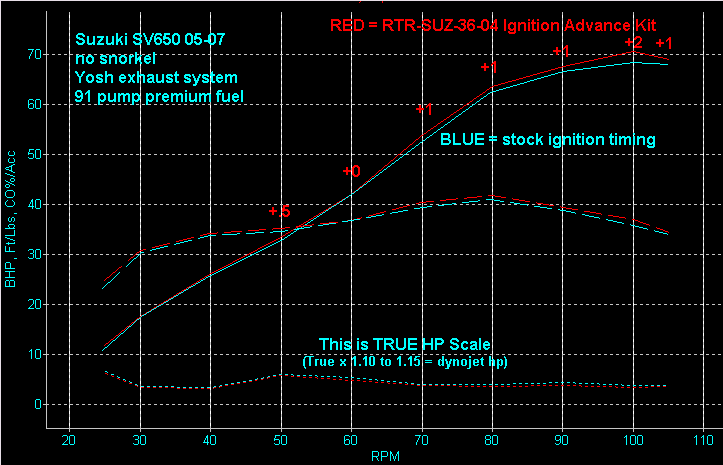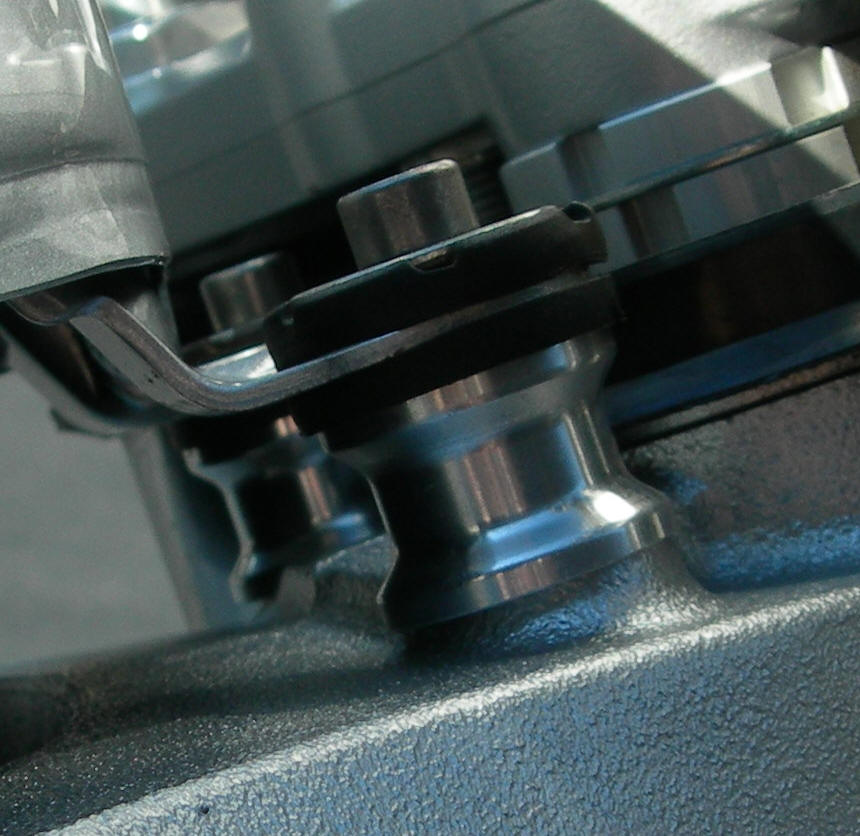 RA-TNKRSR-S3617 $29.95

Yes! These are the ORIGINAL Factory Pro Tank Risers
When the first SV's came out, we discovered that the fuel tank was too close to the air inlet for the airbox and it blocked some valuable air flow - hurting peak power (and the 650 needs all it can get!!)
So - In our old premium SV650 carb kits, we provided 17mm risers (16mm wasn't enough and 19mm was awkwardly high and did little more than 17mm) -
So - the "magic" size of 17mm was born.
The carbureted SV650 needs them, too!!
+1 True HP in 5 minutes!!!
(Could be nothing to 3 on a dynojet dyno, but most of us know that's just typical ludicrous dj dyno error)
OK - You can get a longer screws and stack up "fender" washers or you can get these cool alloy machined tank risers and stainless steel allen screws and be COOL!!!